Steel City DeMolay
This is the website for Steel City Chapter of the Order of DeMolay. This chapter is under the jurisdiction of Pennsylvania DeMolay and DeMolay International. It is a part of the 37th Masonic District of the Grand Lodge of Pennsylvania.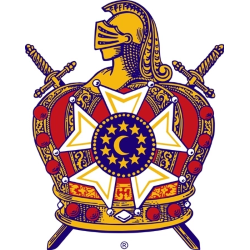 The Order of DeMolay is the premier leadership training organization for young men between the ages of 12 and 21.
Founded in 1919 in Kansas City, Missouri, this organization has since grown to include thousands of chapters and millions of young men all across the United States, and even into other countries.
The Order of DeMolay was founded by a Mason, and even today, Masonic Lodges play a key role in the operation and growth of a DeMolay Chapter. Steel City is no different; the Chapter itself is sponsored by Coraopolis Lodge #674 and this website is supported and maintained by Franklin/St. John's/Trinity Lodge #221. However, even with the support of area Lodges, DeMolay cannot exist without you. From drivers to cooks, coaches to carpenters, teachers to painters, and most especially the parents, DeMolay owes everything to those special adults that take time out of their day to support an organization that does everything it can to help these boys grow into men.
This website acknowledges the authority and yields allegiance to DeMolay International, of which Frank S. Land was Founder.